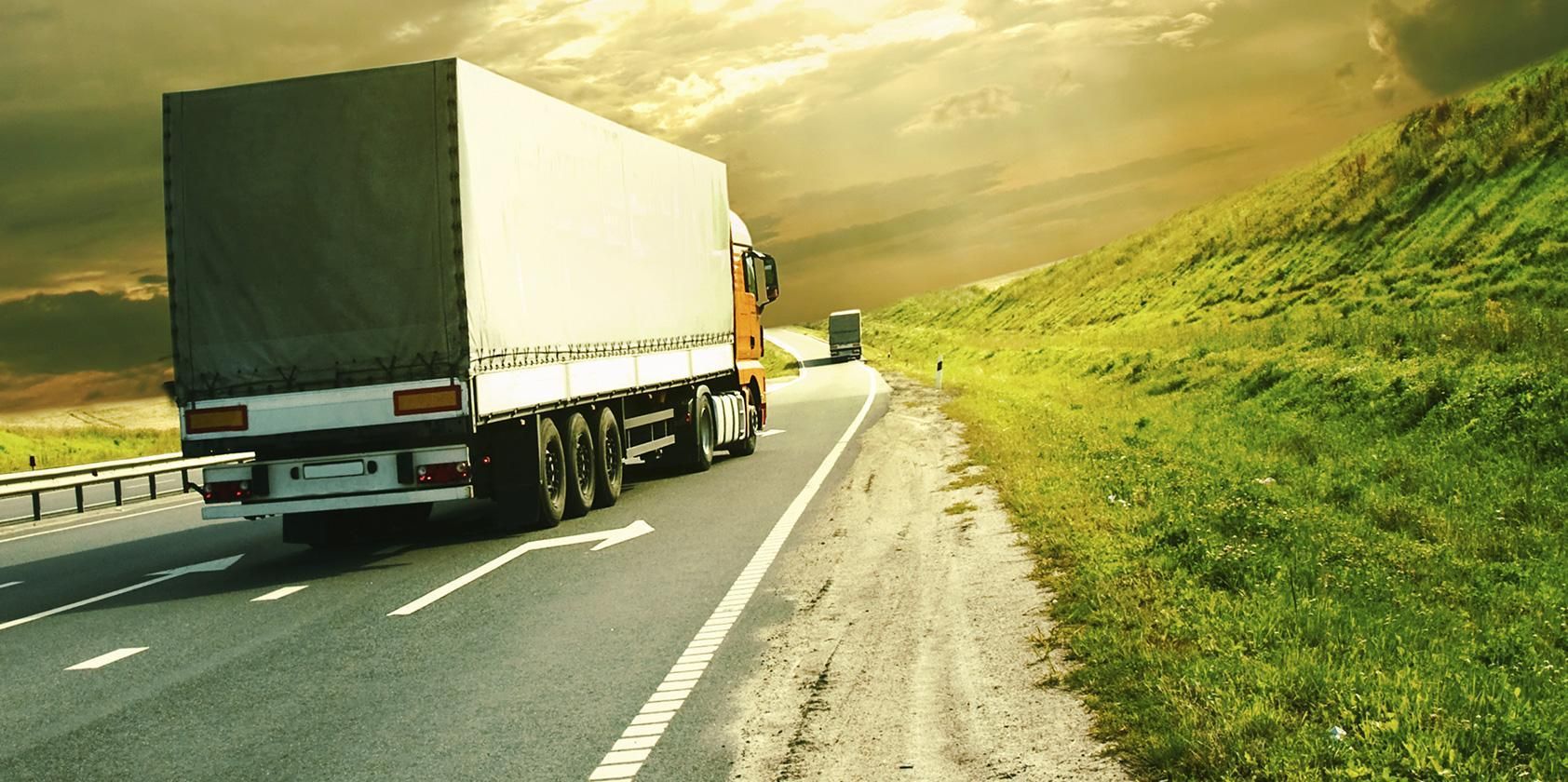 Moving and Storage Is Our Business, But Jesus Christ And Missions Is Our

Life!
What a FANTASTIC moving experience. Let's face it... moving is the worst. We were fortunate enough to have the BEST team (Hiram, Carl, Sam, & Greg) to help with a unique and challenging move. Not only did they work swiftly and with great care for our belongings, they always had smiles on their faces and were an absolute pleasure to work with. I can't recommend this company & team enough. This was the best moving experience my wife and I have had!

- Scott McCaskill. 1/21/2020

I have seen this moving company in business for years and I finally needed to use them. I loved the fact that Greg came to my house to see what I had. The bid was not just based on sq footage of my house. The bid was very fair. Moving day went very well. We didn't quite have enough room in the truck but luckily we had an extra trailer. The boys were very nice, polite, quiet and had working. I enjoyed working with them all. I would hire these guys in a heartbeat. The bid was also right on target!! Thank you Greg, John and the rest of the guys!!!

- Elizabeth Boynton. 0/12/2020

Fantastic crew moved us yesterday!

- kelly martin. 10/24/2019

Great Butter burgers. I also like the fish sandwich and the pork loin sandwich. Great onion rings as well. The krinkle fries ... meh ... not so much.

They did a terrific job! They were flexible to the situation, helped break down and put up furniture, they were friendly, they were expedient, and they were able to do all of this on short notice. I highly recommend for any move!

- Thomas Escobar. 5/8/2019

We moved several weeks ago and our crew of movers did an AWESOME job. The crew of Greg Z, Greg N, Gallo, Karl, Carlos, Sany and Victor were very kind and polite. They all worked quickly and efficiently! I highly recommend this moving company. I didn't have anything scratched or broken... way to go guys!!! 😊👍🏼

- Erin Sprouse. 3/13/2019

I have used this company multiple times in the past few years to move heavy equipment for my business. Unlike a few other companies I have used in the past, they have always been on time!! All of the crews on my moves have been careful and have taken the time necessary to make sure my equipment is wrapped and protected during transport. Thank you AHM!!

These men on our crew were so great to work with, the use of the word "professional" almost feels like an understatement. Excellent courtesy, excellent efficiency, excellent care of our stuff, and the price was $200 less than what was quoted! WOWzers! Thank you!

OMG I would give these guys 10 stars if I could. They were fantastic! I called Always Helpful Movers two years ago to move my TredClimber from upstairs to the basement and they were perfect. So I called them again this week when I needed the same equipment moved to a new address. The three men that came to move were so curtious and professional, I can't say enough good things about them. They were on time, reviewed the manual and moved the machine without nicking a wall. I will use them if I ever need anything else moved and have and will continue to recommend them to everyone I know.

- Michele Tucker. 2/22/2019

I would highly recommend this moving company. Steven, William and Dereck were extremely professional, cautious and quick with our move. Greg was also very personable when scheduling the move. Great group of guys.

Great movers. Careful always, reasonably priced, and very courteous.

- Jimmy Hester. 0/21/2019

This most recent move was the third time that I used them for and each time I received excellent service. They were careful with my furniture and the walls, they even took the time to remove the draws for the heavy furniture. They (Ty)made small repairs to furniture that was not manufactured correctly and did it with a positive attitude. The crew this time included Victor, Ty (repaired the furniture), Greg and Steven. Some of these guys I recognized from my previous moves so the turnover of staff is light. They submitted a proposal and explained it to me in detail with regards to actual hours needed and insurance options. If I need their services again I will not hesitate to call them.

We have used this place 4 times to move and they are always nice and they always do a good job. Isaiah, Karl and Austin moved us last time and they were awesome and fast.

WOW!!!!!!! These guys worked harder than I have ever seen anyone work! Not only that, but they kept positive attitudes and a smile on their face the entire time (3 days worth of moving!) I am extremely impressed and will absolutely be recommending them to clients in the future. They truly are "always helpful"! What a great crew and a great mission they serve! <3

- Krissy Frewin. 9/30/2018

We had Always Helpful Movers move us from Lees Summit to Ohio. We got a fair and accurate estimate from John, and the crew on both ends of the move were careful, courteous and professional. We did not have anything damaged, broken or missing. Overall, a great experience. Would strongly recommend them, and use them again.

- Kevin Pfeiler. 7/16/2018

Excellent service, amazing people of integrity. Was worth the drive.

We had them send their biggest truck and a crew of four guys to help us move after 20 years in the same house. Alex, Frank, Austin and Raul showed up a few minutes late, but they called ahead and notified us, so no big deal. They immediately got set up and start moving our stuff into the truck. Extra care was taken to wrap furniture so that nothing would get scratched. We had a ton of boxes that we added to the load and they packed the truck to the brim. These guys worked their butts off for us and after 7 hours, they had everything unpacked in the new house. They were always respectful and eager to load whatever we asked them to grab onto the truck. Great service and a good price!

The crew was almost two hours late and there was no phone call to let us know. It was up to us to reach out to them to find out whar was going on. Despite us worrying wed have to make last minute moving plans the crew was great. They were fast, careful, and even hooked up al of our appliances for us. I will use them again (ill just make sure to allow more time)

- tim roehrick. 2/25/2018

Wow! We loved working with Always Helpful Movers! We loved supporting a Christian ministry, and we received exceptional service! Michael was fantastic and made good conversation when appropriate. Guyo was so positive, singing as he loaded boxes in their truck. You could tell the men loved their job and saw it as more than just a job. They treated our things as if they were their own. We would recommend them to anyone anytime. Pricing was fair as well!

- Jennie Schueller. 2/14/2018

I did a basic online search for a local mover. Found Always Helpful Movers. The owner answered the phone and made me so comfortable. He assured me they would be professional and accommodate our needs They arrived on time and were so courteous and efficient. I highly recommend them to anyone.

Great value if you are budget minded getting furniture. I've been here twice and I bought a Basset dresser for 90 dollars including the delivery! It's a nonprofit so the proceeds go to help with mission work in Belize and Mexico.

- Sean Gianotti. 0/24/2018

I just had Always Helpful Movers pack and move me from Kansas City to Charlotte. Excellent service, manners with customer and very fair pricing. I'd use them again in a heartbeat for another move!

- Chris Suchan. 0/10/2018

Their guys were great. Showed up on time, worked hard and got it done. They came in under what they quoted for price. I am very happy with them and would use them again!

These people are truly amazing! Honest and wonderful people. Their hearts and souls are there for YOU! Efficient and excellent moving service. THE BEST.

On 05/13/17,Tim, Alex, and Willie were able to help me with a last minute move. I could not be any more happy with the service they provided. They were very friendly, proffessional, and careful with all of my belongings. They worked fast, and effectively, i would use this company again no questions asked. Well worth the money, speaking of which is very affordable. Thank you guys very much!!

- Andrew Taylor. 4/14/2017

We were moving our office in Lees Summit from a facility we had been in for 20 years so I was a little nervous about the move.. Got the estimate, felt very comfortable with John and booked them as our mover. The day before the move they called to confirm and the day of the move they were here right on time. Leo and his crew were simply the best and got everything loaded and unloaded at our new office in less time than John had estimated. Very pleased with these guys and would ABSOLUTELY hire them again if the situation came up. Well done gentlemen!!!

- Loren Paulson. 3/3/2017

i use Always Helpful very often and would recommend them to everyone. They are friendly and always accommodating to our needs

- Megan Holloway. 2/13/2017

Great group of folks here. Went above and beyond. Steven and Isaiah were phenomenal. Great customer service and very delicate with my furniture and carpet. I would highly recommend them.

I presented Allways helpful movers with a challenging move. I had 2 pick up locations on separate days, plus a halfway cross country move from Kansas City to Columbia, Sc. And they where spot on! The guys where all pleasant to work with. They where respectful of my items. And regardless of the challenges I presented to them they did a great job.. Thank you for the hard work! Great Job!

Oscar, Leo and Seven helped with my move and they were professional, helpful and did a terrific job with helping me. This was the first time I used movers and I highly recommend Always Helpful Movers, especially Oscar, Leo and Steven. Thank you guys for making my move smooth.

They were a pleasure to work with, very kind men who did an excellent job packing our baby grand to be moved. We will most certainly be calling them again in the future as the need arises and wouldn't hesitate to recommend to everyone!!

- Erin Edwards. 10/9/2016

I had Always Helpful Movers move me from Lee's Summit, MO to New York City and they were amazing. They were so careful with making sure my items were packed safely, drove to NYC, and delivered my items with in 48 hours of packing them. They did it all with a kind and courteous attitude. It wasn't an easy job! They made my move much easier!

Always Helpful Movers came to our rescue at the last minute when our other moving plans fell through. They were super nice, very professional, & reasonably priced. They took great care with our furniture pieces & everything arrived in great shape. As movers go, I highly recommend them. We've used professional moving companies for several relocations & this company exceeded all my expectations. Thank you for all of your help!

The moment our guys showed up today, you could tell they have many years of moving experience. Superb mannerism & careful management of all of our stuff. They were a joy! My husband use to be in the moving & storage business 20 years ago & could tell these guys knew their stuff. Today was pick up & Monday is unload but so far, we are completely satisfied! Thank you to Oscar, Leo, Christian & Marco!!!!

- ANNA ROBERTS. 8/17/2016

This is the second time I've used them for relatively small moves. Robert and Steven showed up right on time, moved everything carefully and quickly. They were extremely courteous and friendly. I recommend this company highly.

Always Helpful Movers are such a great and wonderful moving company, Infact they are the best moving company I have ever seen. You need to see the excellent and fantastic way they moved 700 pnds weight piano. The move with God, no wonder they are the best. Long live "Always Helpful Movers and Ministries "

- OZUOMBA CHIJIOKE VICTOR. 8/7/2016

On time, very courteous, interacted with the kids....overall great job!

The crew was on time, professional in the tasks of padding, loading and moving, and always helpful. This is the third time we've used Always Helpful Movers and they have been true to their name at every time.

- Larry Chapman. 7/22/2016

My grandparents moved this weekend and the company we had hired ended up cancelling on us the morning of the move. It was very discouraging, seeing as how you are all set up and ready to go! I scrambled to try to figure out what we were going to do, and called Always Helpful Movers. Im sure they had a lot going on that morning, but they were quick to pull a team together and help us out. They got to the house within an hour of me calling, with a team of 3 movers and all supplies needed. They all worked very hard and in a timely manner to get the move done, and did a fantastic job. I am thankful that they were able to save the day for us, and would recommend them to anyone.

- Shanna Bennett. 7/22/2016

Even a blind squirrel finds an acorn once in a while. I'm glad I found these guys. Very cooperative. On time and good communications. Polite and hard workers. Give them a try!

I cannot say enough great things about this company! From the very first phone call to the time I waved goodbye to the moving truck, everyone was so friendly, patient, caring, and helpful! I had to move to another state with very short notice and these guys were so on top of it and made my experience totally painless. I would very highly recommend this company.

- Rebecca Kirkpatrick. 0/2/2016

What a wonderfully conscientious and careful moving company! We had an emergency move and John came out the very day I called and arranged to have us moved within a day! They did a terrific job and didn't scratch or dent a single piece of furniture. Hard working and friendly staff. Thanks guys!

- Gerald Sloan. 9/27/2015

Loved my experience with AHP. I would recommend them to anyone who is looking for affordable moving service. Bought a couch from the not too long ago. They delivered on time and helped me set it up. Thank you so much AHP...you guys get a GOLD star for being so amazing. ;-)YAY

- mary rhoda Wanyiri. 2/27/2015

Incredible experience. I did the research and found Always Helpful Movers. The reviews were right on. They moved everything I own 500 miles without any issues and came in under budget. Wow!

This moving company delivered everything promised and then some. We had a two part move that had become much larger than we originally told them it would be. About an hour into the move, they realized that with only two men, it would take all day and night so they called in a third mover who was there within half an hour, not only did this speed things up drastically, but it saved me several hundred dollars. They were very polite, efficient, patient, hard working, and very reasonably priced. I will never use another moving company.

- Kristy Sidwell. 5/5/2014
Business Packing Services

We understand that you have a lot on your plate. As a business owner, you must worry about developing budgets, creating strategic goals, and enforcing a high level of service through daily operations. This is why...

If you're tasked with overseeing your company's move, you'll need to hire the right team to ensure that it goes off without a hitch. And that is where we come in. As a local commercial moving company in Lees Summit, M...

Whether you're moving to the other side of town or across the state, Always Helpful Movers can provide the professional assistance you require. We're a full-service moving and storage company in Lee's Summit, MO, Earned...

Moving And Storage Services

Moving can be a stressful endeavor, especially when you need a place to store your stuff as part of the process. Fortunately, Always Helpful Movers can help.

We understand that you have a lot on your plate. As a business owner, you must worry about developing budgets, creating strategic goals, and enforcing a high level of service through daily operations. Therefore, we belie...

At Always Helpful Movers, we're proud to be among the most established and respected home moving services in Lee's Summit, MO. Whether you're moving between apartments or multi-story houses, we can ...
Professional Movers in Lees Summit, MO
Always Helpful Movers in Lee's Summit, MO, is a leading provider of residential and commercial moving and storage services. Our movers are uniformed professionals who we've thoroughly screened prior to hiring. You can rest assured that they'll demonstrate the utmost respect for your belongings at all times!
Our company has been proudly serving the local community since 1995. Since then we have received Angie's List Super Service Award 3 times, and inclusion in the Best of HomeAdvisor list. Clients come to us when they're interested in:
Residential moving assistance

Commercial moving

General moving and storage services
The professional movers from Always Helpful Movers can help you complete your move on time and in a cost-effective manner. Call us today to discuss your options. Our services are available to customers throughout the Greater Kansas area--whether moving to or from the Greater Kansas City area!
Mon - Fri: 7:30am - 6:00pm Sat: 7:30am - 5:00pm Sun: Closed